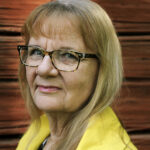 Aino Trosell has written twenty-seven books; epic novels, thrillers, crime novels, short story collections, and children´s books. She is represented in more than sixty anthologies. She has also written several plays.
Aino Trosell is the recipient of over twenty literary awards and prizes, among those The Best Swedish Crime Novel of the Year as well as the prestigious Winter price by Samfundet de Nio (Society of Nine). Her novel, Hjärtblad (Seed Leaf, 2011), was nominated for the Swedish Radio Fiction Award.
Aino Trosells novel Helmers vals (Helmers´ Waltz, 2016), is an epic drama about the author´s father, a complicated relationship as well as a story about the whole twentieth century, as Helmer became very old. Helmer was an ordinary worker who lived in his own universe and didn´t pay much attention to his daughter. A tragicomic and touching novel.
The twenty-sixth book is a novel called Gränsmark (Borderland 2020). A story about a rural postman who drives 160 km every day through large forests where odd people live their lives. Genres mixed; feelbad, feelgood, thriller, crime, humor and a mirror image of society today.
The latest book – VARVSSLAMMER (Shipyard Clutter 2021) – is a fictional deep dive into the golden age of shipyards in the 70's. The author herself worked as a welder at Arendalsvarvet – one of the largest shipyards in the world.
Enquiries concerning foreign rights should be addressed directly to: mail@ainotrosell.se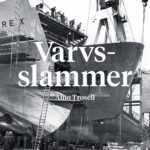 Varvsslammer
Published 2021
Rights sold to Sweden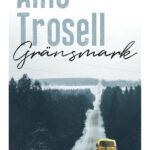 Gränsmark
Published: 2020
Rights sold to: Sweden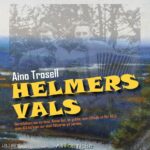 Helmers vals
Published: 2016
Rights sold to: Sweden

Varning för vilt
Published: 2016
Rights sold to: Sweden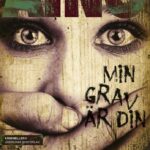 Min grav är din
Published: 2014
Rights sold to: Sweden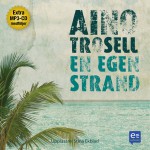 En egen strand
Published: 2013
Rights sold to: Sweden
Krimineller
Published: 2012
Rights sold to: Sweden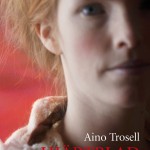 Hjärtblad
Published: 2010
Rights sold to: Sweden, Netherlands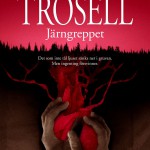 Järngreppet
Published: 2008, 2012
Rights sold to: Sweden, Denmark, Netherlands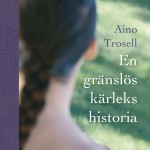 En gränslös kärlekshistoria
Published: 2005, 2012
Rights sold to: Sweden, Germany, Netherlands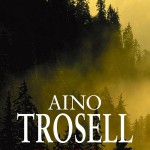 Tvångströjan
Published:2004, 2012
Rights sold to: Sweden, France, Germany, Netherlands, Denmark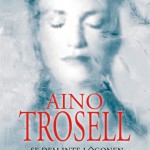 Se dem inte i ögonen
Published: 2002, 2012
Rights sold to: Sweden, Denmark, France, Finland, Germany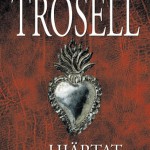 Om hjärtat ännu slår
Published: 2000, 2012
Rights sold to: Sweden, France, Germany, Netherlands, Denmark, Finland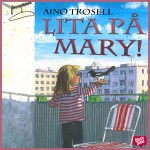 Lita på Mary!
Published: 2000. 2012
Rights sold to: Sweden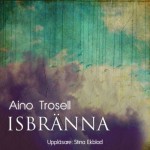 Isbränna
Published: 2000, 2008
Rights sold to: Sweden
Filmrights: Sweden incl. worldwide distribution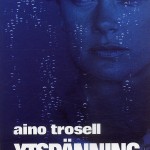 Ytspänning
Published: 1999, 2007, 2012
Rights sold to: Sweden, Germany, Netherlands, Denmark
Film rights: Sweden incl. worldwide distribution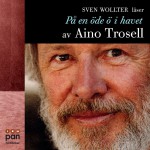 På en öde ö i havet
Published: 1998, 2006, 2013
Rights sold to: Sweden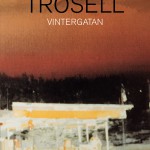 Vintergatan
Published: 1997, 2008
Rights sold to: Sweden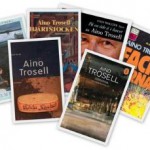 Röda Lacket
Published: 1994
Rights sold to: Sweden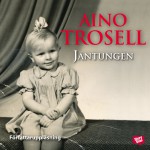 Jäntungen
Published: 1994, 2000, 2011
Rights sold to: Sweden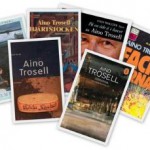 Under Södra Korset
Published: 1994
Rights sold to: Sweden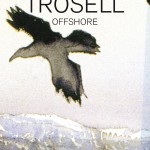 Offshore
Published: 1991, 2008, 2012
Rights sold to: Sweden, France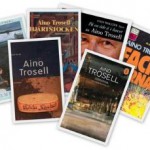 Kärleksbrottet
Published: 1990
Rights sold to: Sweden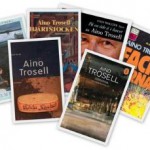 Facklorna
Published: 1985, 1987
Rights sold to: Sweden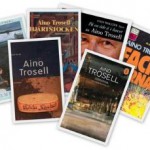 Samnanger
Published: 1983
Rights sold to: Sweden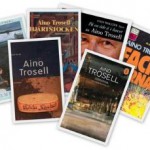 Hjärtstocken
Published: 1979
Rights sold to: Sweden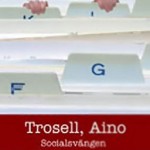 Socialsvängen
Published: 1978, 2005
Rights sold to: Sweden